Granola is on point. Ditched my smoothie today for a yogurt parfait with Java Chip on top.
Megan
Love your granola products! Tried for the first time at the Fairport farmers market this weekend, where I purchased the Java chip. Just purchased a bag of each granola online.
Melanie
The pumpkin mocha granola is a game changer! I am hooked on it.
Melissa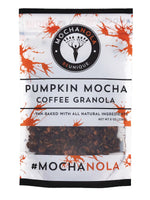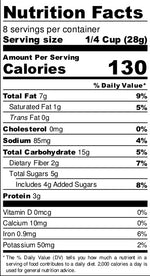 Take your taste buds on an adventure with this one of a kind granola. Small batch roasted coffee, pumpkin spice,...
Learn more